Welcome to the Exclusive So Suzy Sessions Pricing Calculator for Your Handmade Cards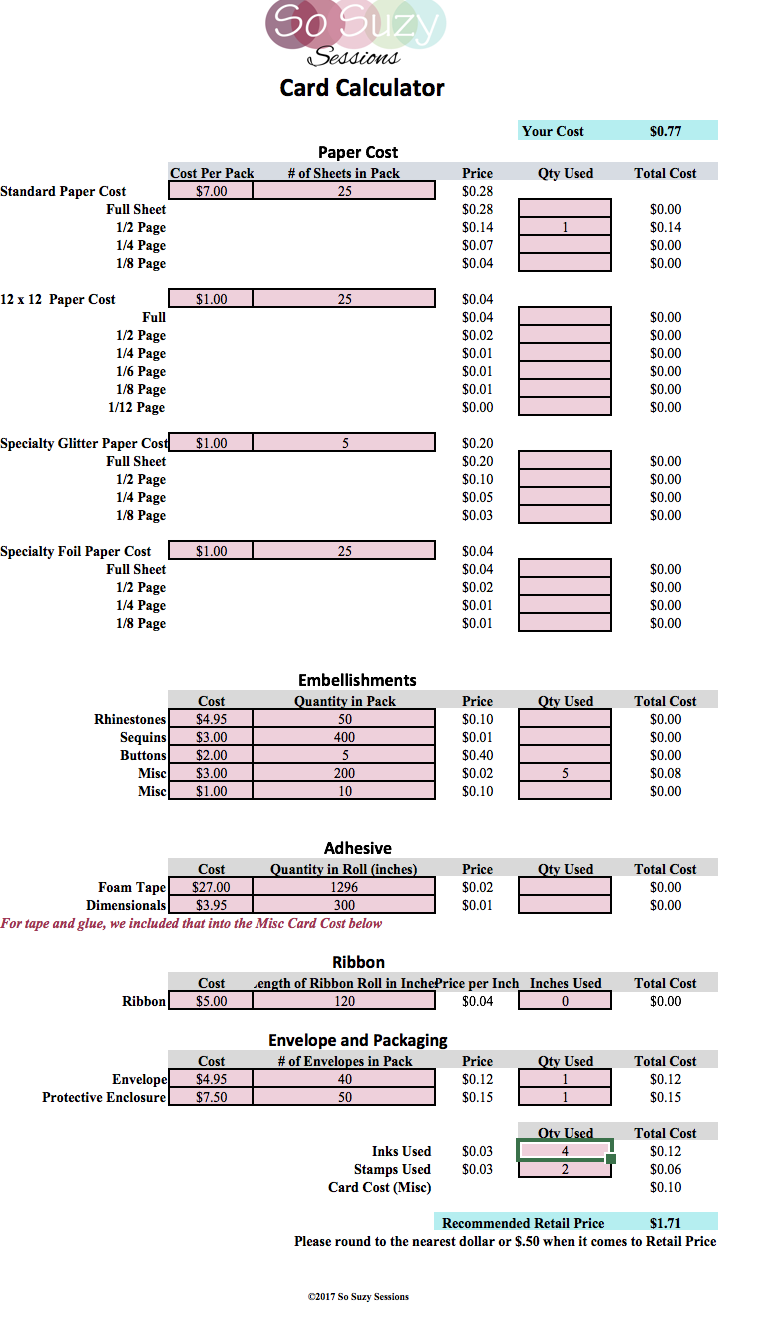 This calculator is more than just a tool to see how much your cards cost to make, it is here as your own personal business analyst. It will show you how to price your cards accurately, be more effective with your embellishments and your time.
By simply adding in the costs of your supplies, you will be able to determine how much each card costs you to make so you can more effectively price out your cards to sell. Designed by Suzanne Moore when she was selling her cards and making over $3000 per year, it will help you analyze your costs, price your cards and put you on the road to success.
This calculator is also a part of our robust Price, Market and Sell Your Handmade Cards Session. If you would like to learn more about creating a business out of your love for making cards, join us in our 7 day session and learn how to create business out of the hobby you love!
*This calculator is based in Excel, but also comes in a Google Sheets as a download.